C Street Auction House
901 South C Street, Broken Bow, Nebraska
CONSIGNMENT AUCTION
Thursday 8/16/18, 5:30 pm
Household, Antiques & Collectibles, Recreation, Tools/Shop
Scroll Down for Pictures
HOUSEHOLD:  very nice King size wooden bed headframe w/ 3 matching dressers; spring steel corner couch; wooden dining table & 4 chairs; very nice, china display cabinet; twin bed; love seat; jewelry cabinet; vacuum cleaner; floor polisher; roaster; red microwave; wine cooler; coffee table/cabinet; decorative wall hangings/pictures; canning jars; large coffee pots; storage tubs; 2-drawer file cabinet; 2-glass shelf wheeled serving cart; pet exit door; 2-cowboy hats.
ANTIQUES & COLLECTIBLES:  2-1847 JD, 2-Deering, 1-Buckey, 1 "no name" cast iron implement seats; green enameled wash tub; horse collars; several sets of hames; single T's; 7-single wheel hand cultivators; lots of enamel ware; several wooden ironing boards; iron bedstead; several old toys (Tonka trucks, fire truck, etc.); binoculars – military, WWII?; Ford Model T adj. wrench; collection of metal tea pots; collection of kerosene cans; 5 gal oil can; 5 gal cream cans; old door knobs; lunch boxes; flat-top trunk; unique round top tobacco trunk "chew Golden Thread fine cut"; several scythes; wash board; old spades w/ unique handles; old washing plungers; egg crates; floor lamp; block ice tongs; traps; crockery bowls & jugs; kitchen scale; sad irons; Winchester gun plaque; ; pick axe; corn pull fork; school desks;
RECREATION: very nice, large natural gas grill; Char Broil gas grill; Traeger grill, Model # BBQ075; patio furniture; picnic table; small stereo; old toboggan; collection of baseball cards, etc.; 2-duck decoys; toy guns/rifles & BB guns; stereo turntable; patio table w/ center gas-fired "fire pit"; collection of carpenter planes; fishing reels;
RECORD LP ALBUMS:  over 100 LP albums, featuring the following artists –Alan Parsons Project, Arlo Guthrie, Billy Joel, Bob Seger, Bruce Springsteen, Country Joe McDonald, Dave Mason, Don Henley, Dylan & the Dead, Earl Scruggs, Eddie Rabbit, Emmy Lou Harris, Fleetwood Mac, Flying Burrito Bros, Foghat, George Harrison, George Thorogood, Goose Creek Symphony, Grace Slick, Grahm Parker, Gram Parsons, Grateful Dead, Hot Tuna, Ian Hunter, Iron Butterfly, J. Geils Band, James Gang, Jefferson Starship, Jefferson Airplane, Jerry Garcia, Jerry Garcia, Jethro Tull, Jimmy Hendrix, John Prine, Joni Mitchell, Van Morrison, JSD Band, Kingfish, Led Zeppelin, Leo Kottke, Leon Russell, Little River Band, Loggins & Messina, Lou Reed, Lynyrd Skynyrd, Marshall Tucker Band, Marty Robbins, Men at Work, Michael Murphey, Mick Taylor, Moody Blues, Mylon Lefevre, New Riders of the Purple Sage, Nitty Gritty Dirt Band, Pete Townshed, Pink Floyd, Poco, Procol Harum, Pure Prairie League, Randy Meisner, Rare Earth, Rascals, Red Steagall, REM, REO Speedwagon, Robert Plant, Rod Stewart, Rolling Stones, Santana, Savoy Brown, Sly & the Family Stone, Steely Dan, Stephen Stills, Steppenwolf, Steve Forbert, Steve Goodman, Steve Miller , Supertramp, Ted Nugents, Ten Years After, The Kinks, The Lettermen, Tom Petty, Willie Nelson and more.
TOOLS/SHOP:  heavy 6" shop bench vise; chain come-along; elec Poulan chain saw; tool boxes; sockets; small chain; long clamps & corner clamps; throw rope; battery jumper cables; timing light; grease guns; filter wrenches; tin snips; miter box & saws; extension cords; pipe wrenches; 2-14pc combination wrench sets; lumber pile; heavy, 3-phase, 2-wheel shop grinder on stand; unique safety release halter snap; cement trowels; forstner bit set; gun cleaning kit; mole traps; 4' step ladder; folding workbench; garden hose; walker sprinkler;
Many more unlisted items that we are sorting through, stop into C Street and check them out!  We are open 2-5, Mon.-Fri.
For information or to leave a bid, call Jim at 308-870-0912 or Don at 308-870-2426
Scroll Down for Pictures
Household –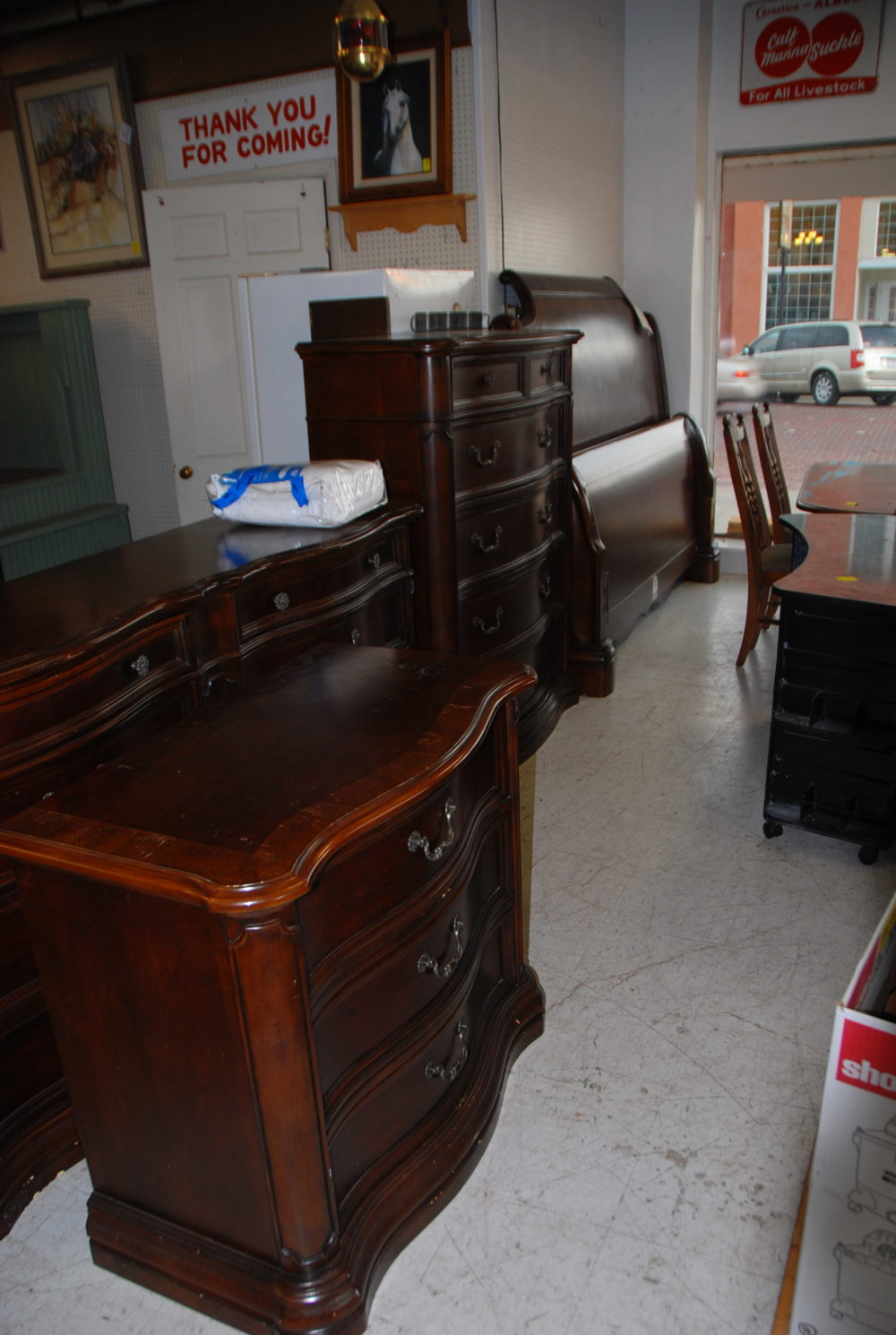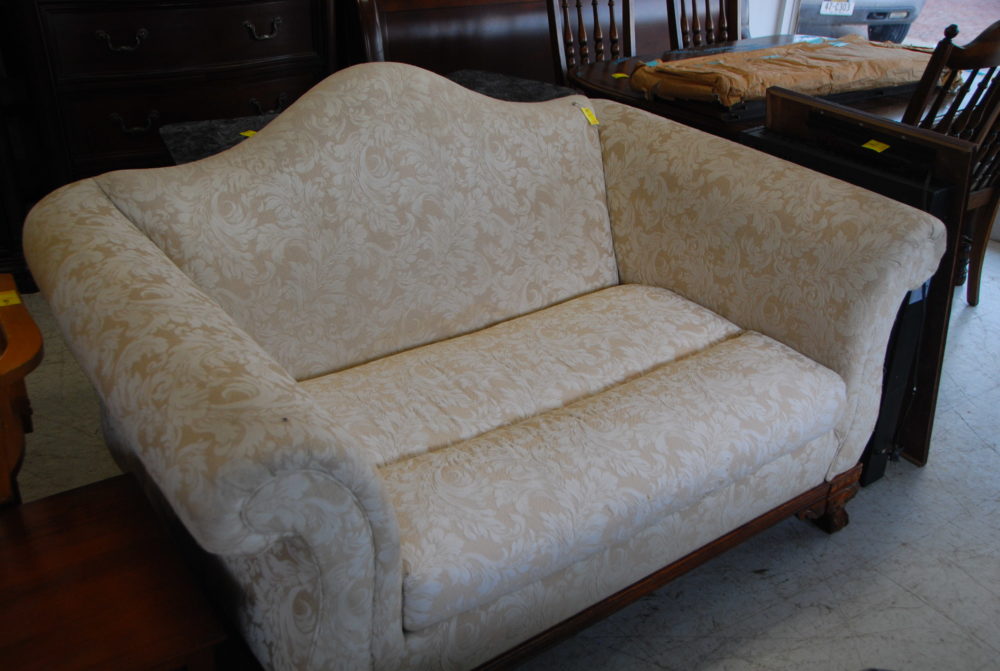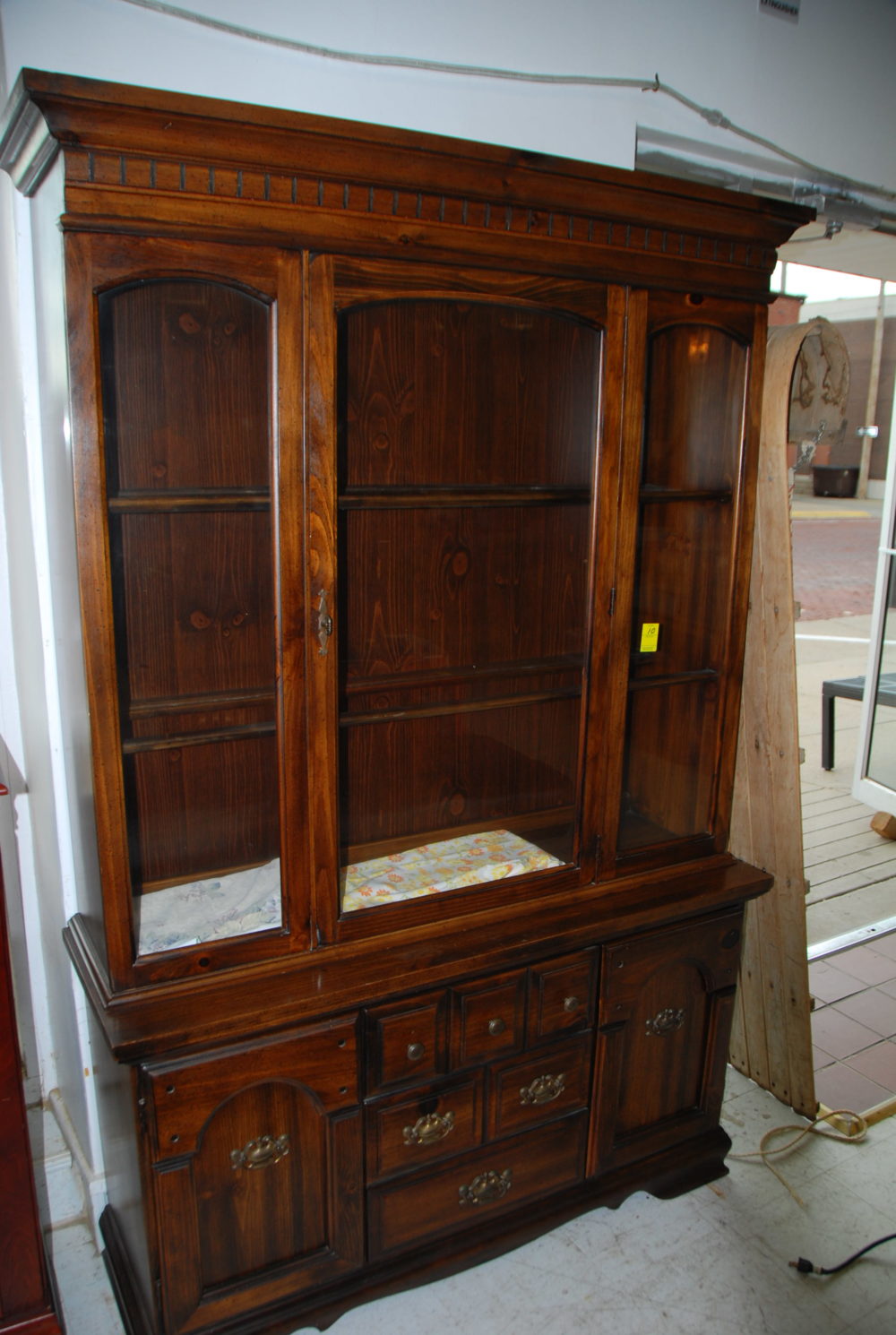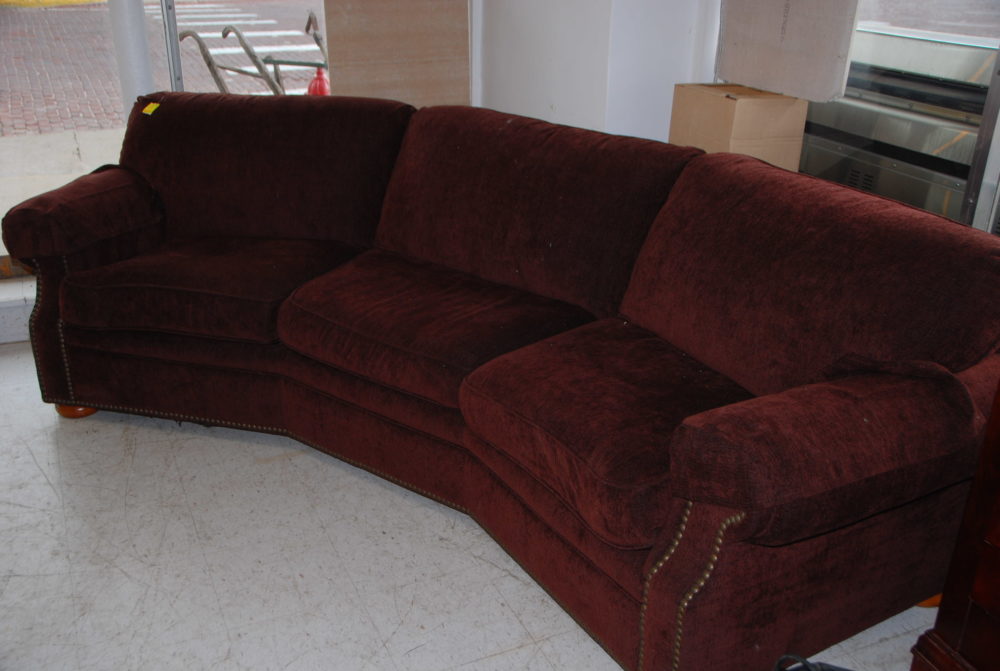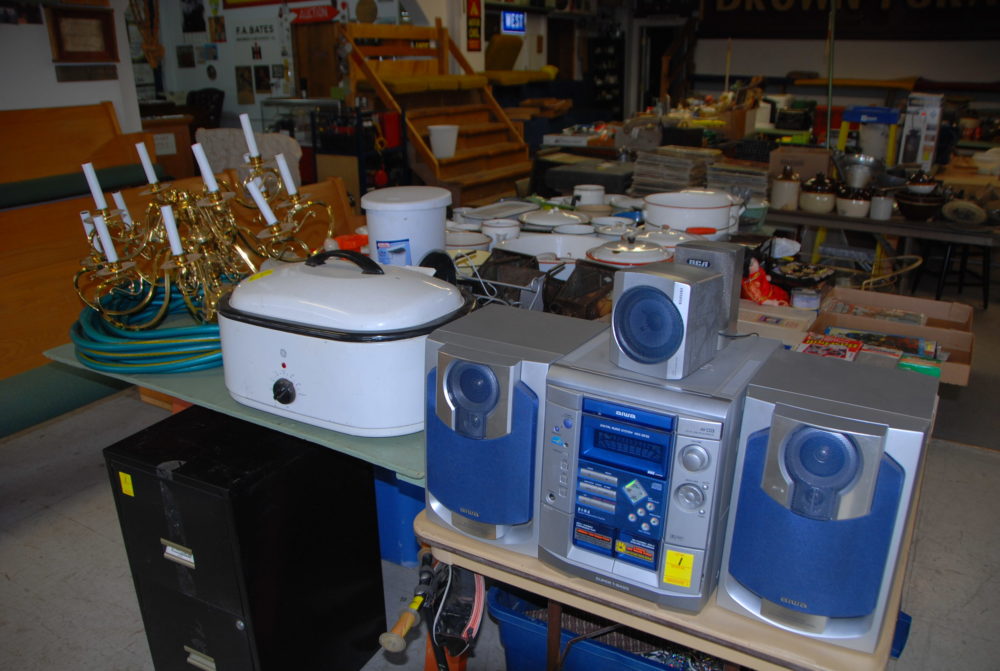 Antiques/Collectibles –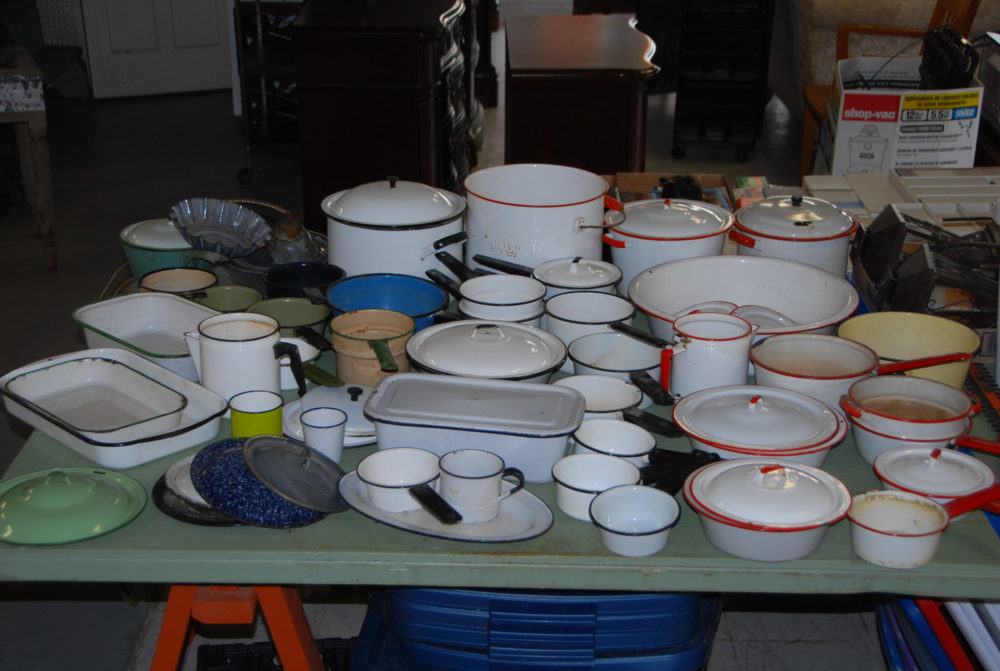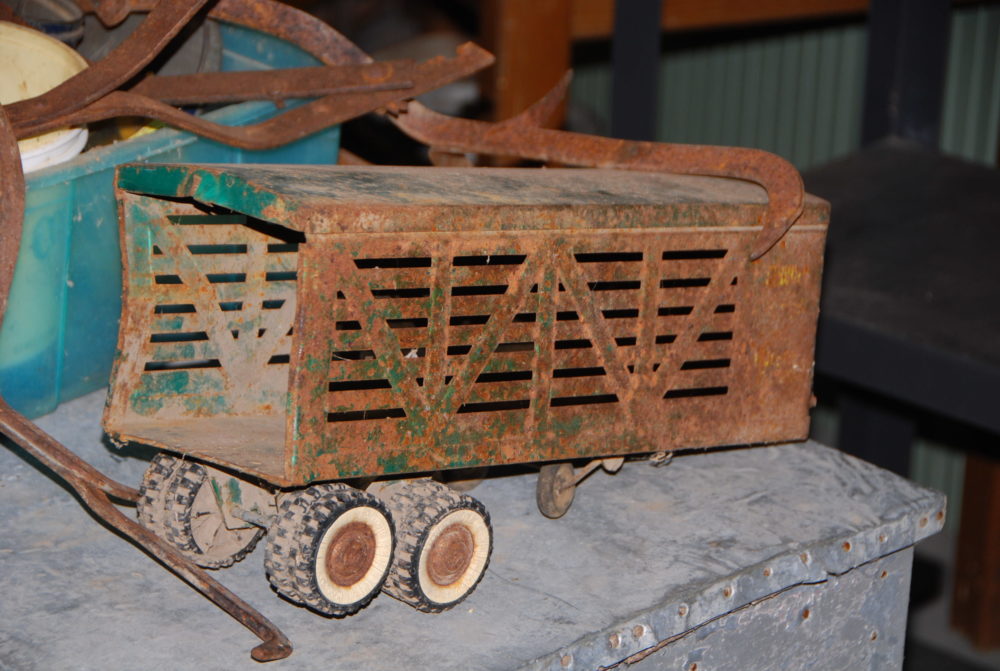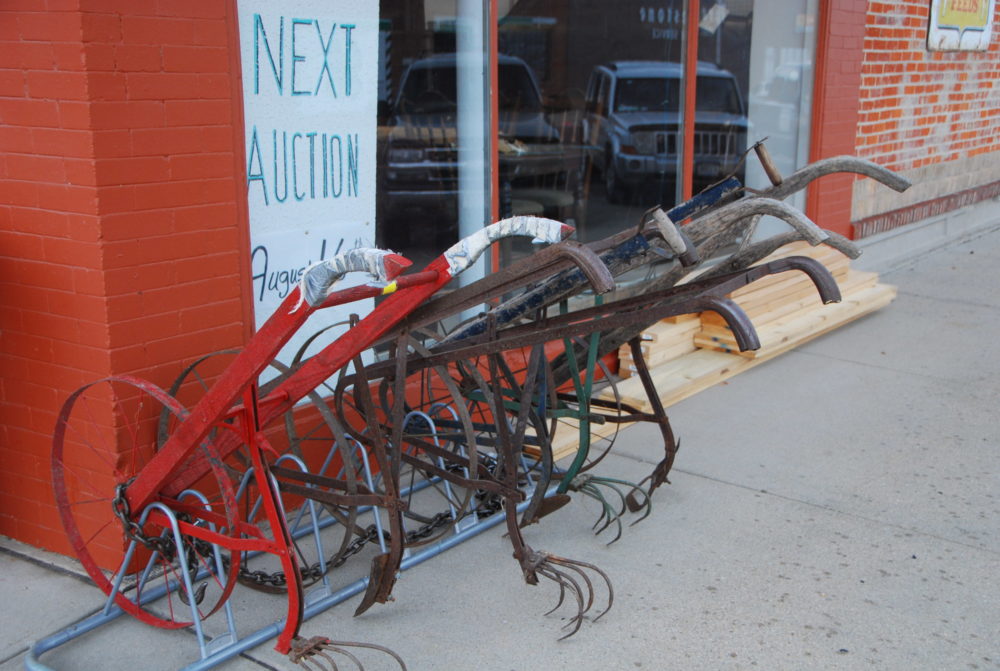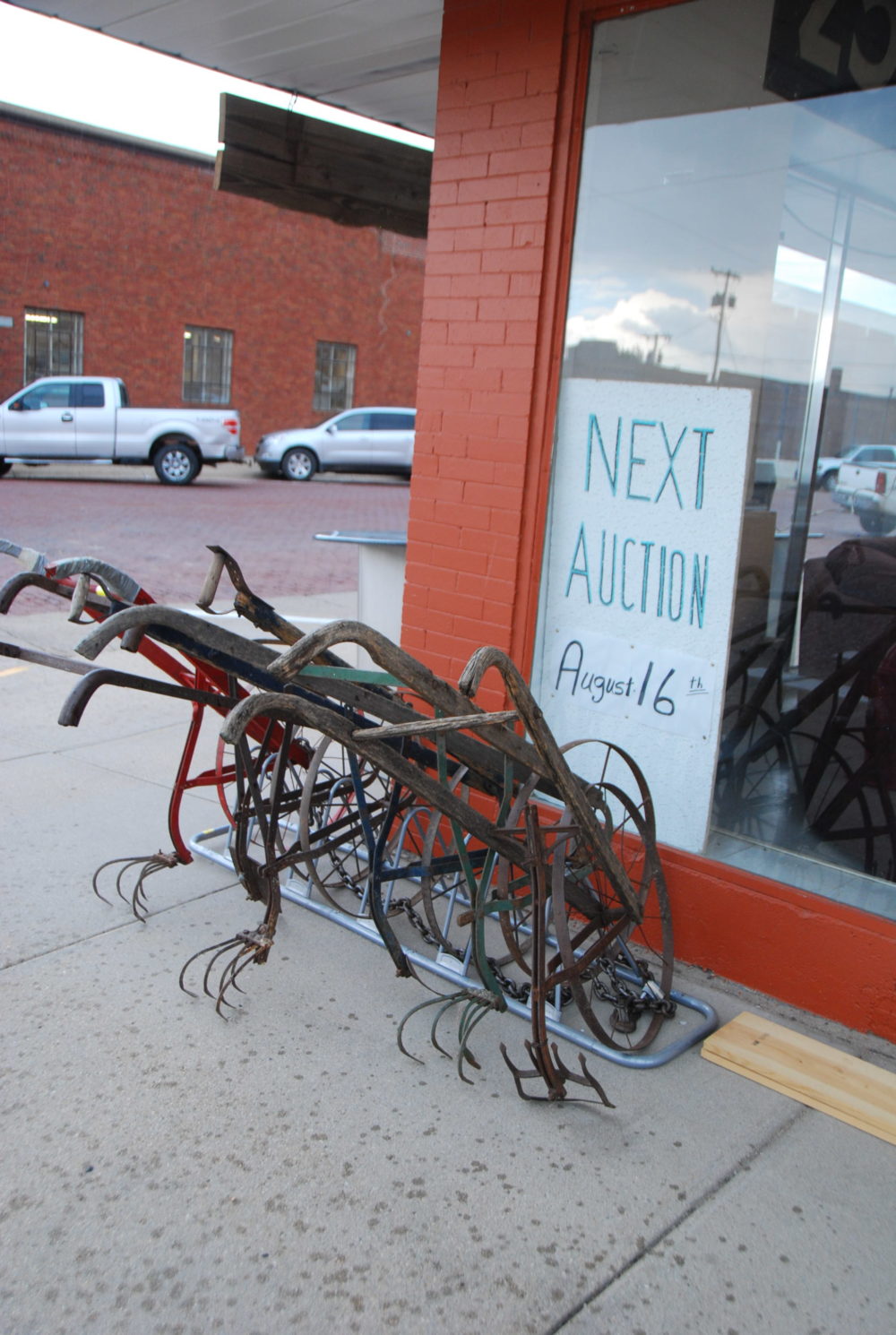 Recreation –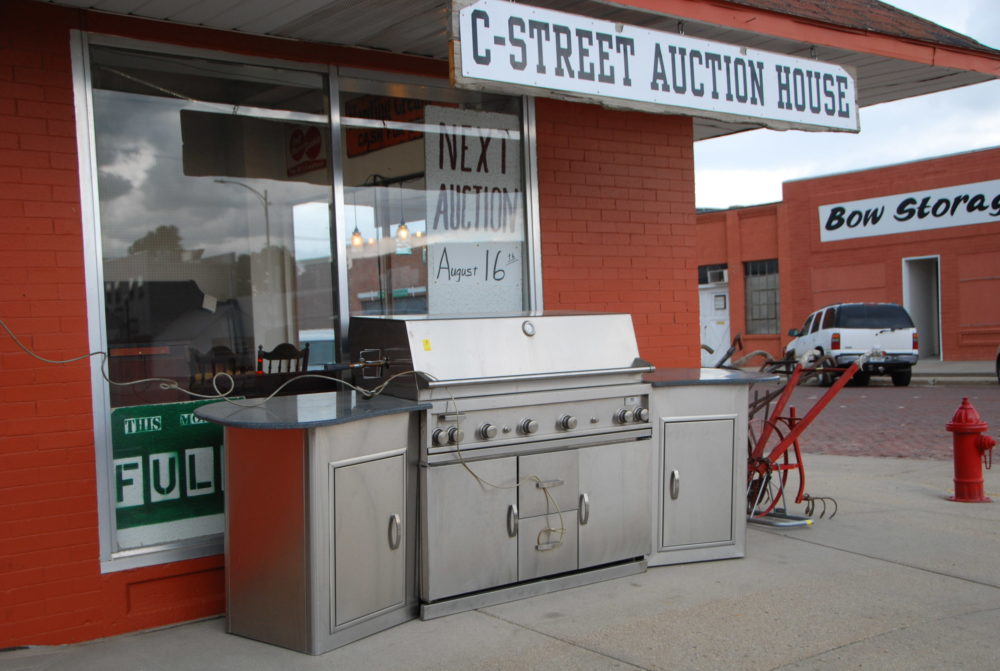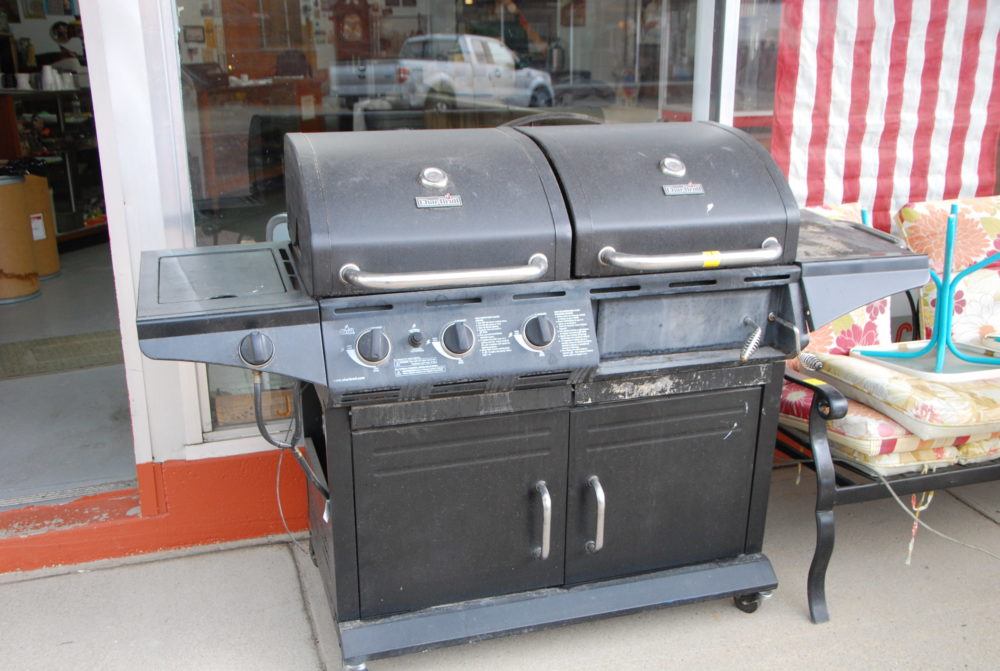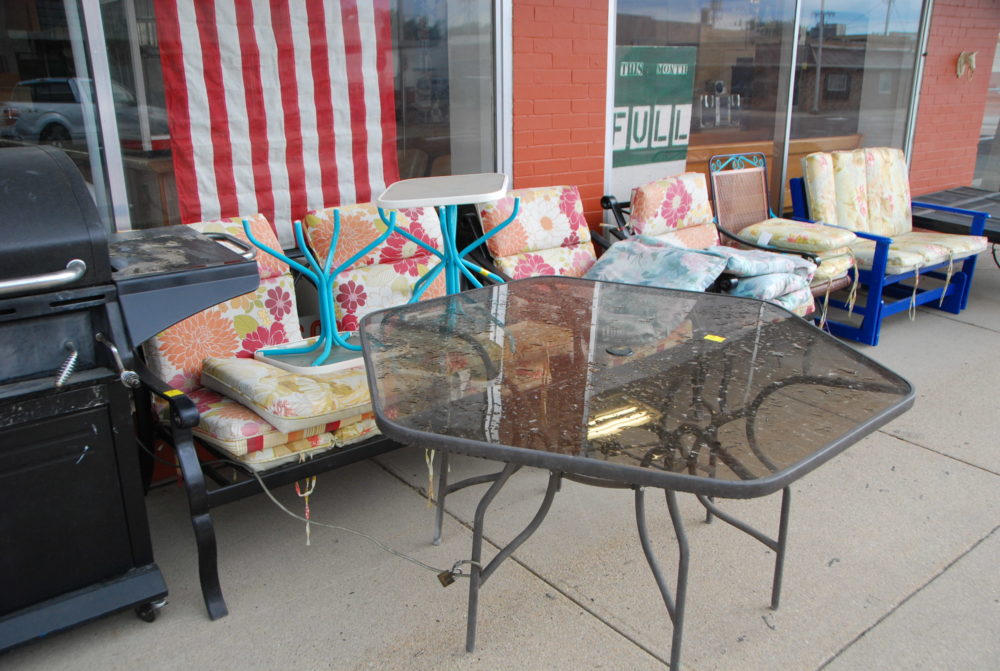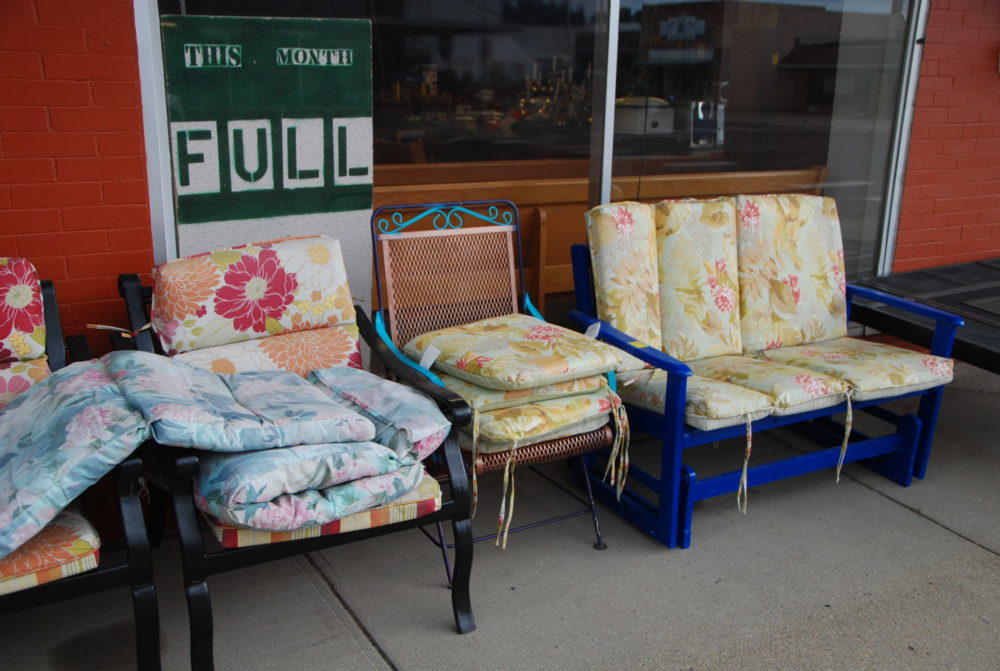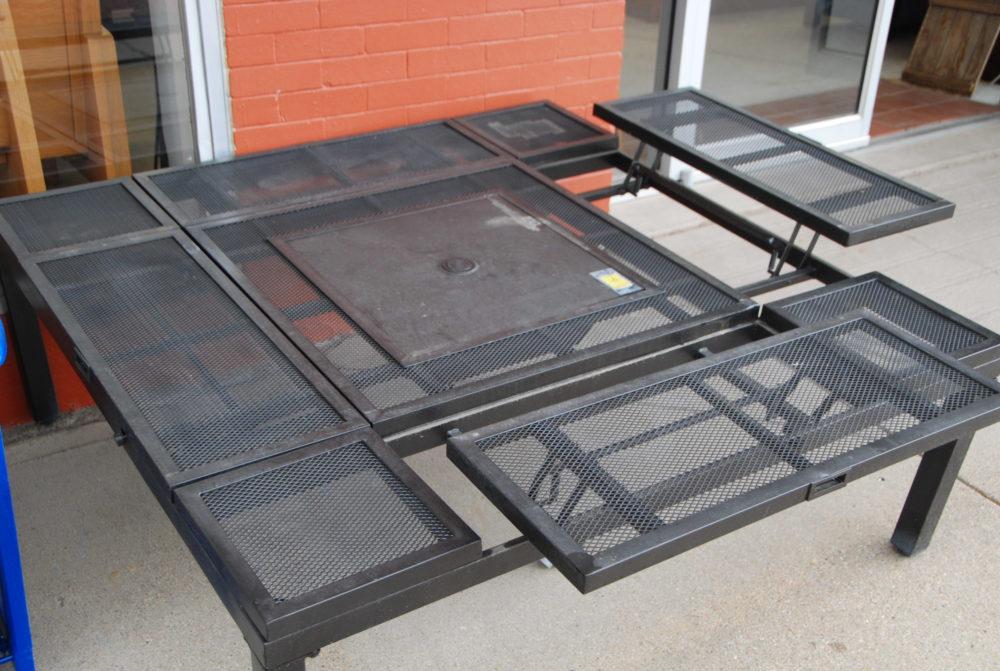 Tools/Shop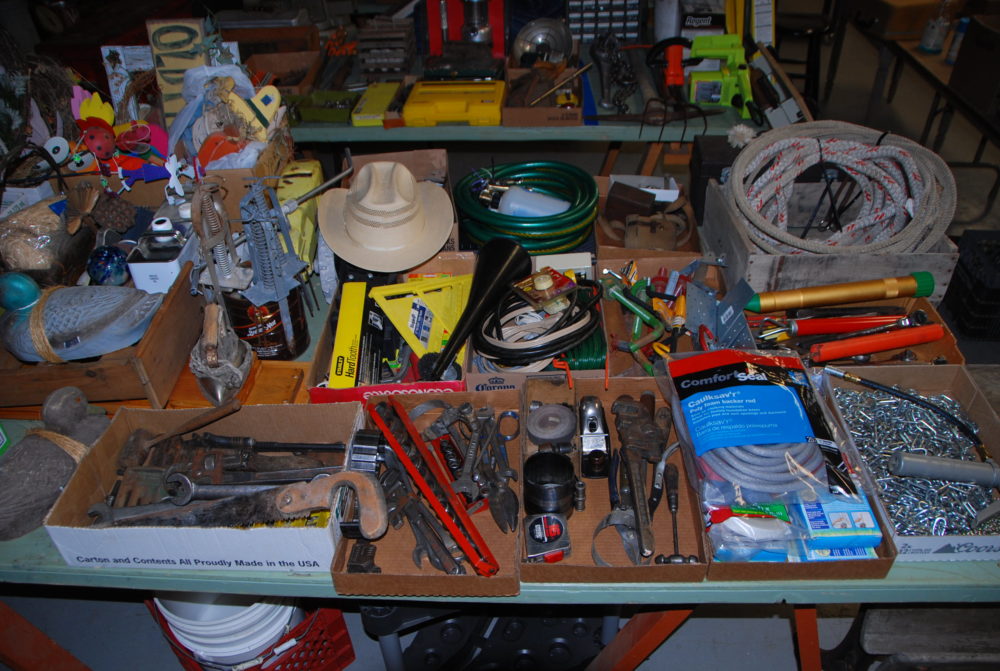 Auction by Jim Christen Auctions, LLC 
NOTICE:  On 7/10/18 the new warehouse insurance underwriter issued a directive that there must be no public business operating from this Evans' Feed warehouse.  Therefore, the 8/16/18 auction by Jim Christen Auctions will be the last auction at the C Street Auction House.  Jim Christen Auctions will continue to provide Auction services, just not at C Street.  Call 308-870-0912 for details.
Thanks,
Jim